UN Ambassador H.E. Roy Fernandes Successfully Carved His Name in the Market as One of the most Talented Protocol Officials and Goodwill Ambassador Working for IIMSAM, UNITED NATIONS.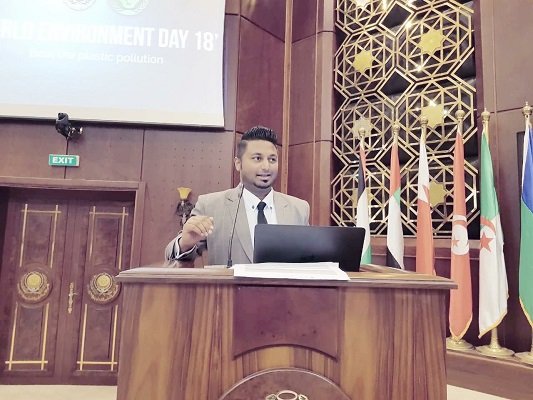 Dubai, UAE – H.E. Roy Fernandes, a fervent campaigner of The Intergovernmental Institution for the use of microalgae Spirulina against Malnutrition (IIMSAM), continues shows his prowess and passion in the job having successfully carved his name as one of the best protocol officers that keep every IIMSAM event smooth and free from cultural mistakes. Roy hails from Dubai & is known for making anything possible for the people of Dubai, who are stuck in situations.
Debonair that he is, Roy started at the bottom but showed passion for his visions of a better world. In no time, he has proved that he means business when it comes to fighting alongside IIMSAM against malnutrition through the use of microalgae Spirulina. Today, Roy is a well-known public figure passionately making his mark in what he is good at – helping others.
While running a charitable arm, Roy is also known to be a private man living in a gated community in the upscale market. Moreover, Roy is a man with work aesthetics that makes appearing in public a little complicated. Though he is more of a private person for a public figure, he shows he is an achiever in the truest sense.
It is evidenced with his holding the position of UN's Goodwill Ambassador. Throughout his career, he has worked with many causes, extending help in any way he can, and also personally witnessed their successes. It is commendable that Roy can unite with a campaign without much attention to him, which helps to bring the focus more to the campaign's cause.
Professionally, Roy is a Protocol Official whose responsibilities are many and critical. To some people, his profile is confusing, but that is because his duty is more than what the name suggests. For instance, whenever there is an event, Roy's task is to ensure it covers the big picture and the purpose of the said event.
It involves Roy to ensure the most important considerations are taken cared of such as the people who need to be invited having received a proper invitation. It is a crucial task that he personally settles to ensure everything is according to what it needs to be, which also includes the appropriate set up of the venue.
Having been in the protocol department for years, Roy has been involved in countless events with attention and coordination as expected for someone his caliber. It is his experience along with communicative skills, agility, and humility that gave him the opportunity to whittle his name in this market and be recognized as one executive of IIMSAM.
About IIMSAM:
Intergovernmental Institution for the use of microalgae Spirulina for Malnutrition (IIMSAM) is an entity dedicated in the scientific research and humanitarian use of Spirulina for food, specifically in the ending of malnutrition. IIMSAM's purpose is to disseminate Spirulina as an instrument for fighting the severe malnutrition rampant globally.
Company Name: IIMSAM UNITED NATIONS
Contact Person: HE. Maradona , Secretary General.
Email: [email protected]
Phone: +447988555555
City: Dubai
Country: United Arab Emirates
Website: www.iimsam.org