New Book "101 Costly Hr Mistakes… And How to Fix Them" by Vanessa Nelson Released to Help Employers Avoid Costly HR Mistakes and Save Millions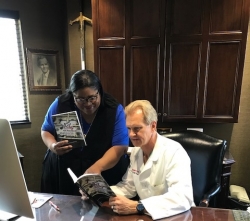 Flint, MI, November 20, 2017 –(PR.com)– Human Resources Expert, Vanessa Nelson, announces the release of her new book, "101 Costly HR Mistakes… and How to Fix Them." Nelson wrote her book due to her concerns regarding a constant rise in workplace lawsuits. "My goal has always been to protect organizations from expensive litigation and costly compliance fees and penalties. Sexual harassment, discrimination, workplace violence, and inappropriate practices can quickly become HR mistakes, which can lead to employers suffering from massive lawsuits," Nelson states.
After consulting with thousands of employers, Nelson noted patterns of costly HR mistakes in the workplace. Nelson felt it was crucial that employers become knowledgeable regarding costly HR mistakes in order to protect their organizations from risk. Nelson states, "Most employers do not intentionally violate regulations; typically employers make mistakes without knowing of the missteps. Those mistakes, in many instances, damage organizations' reputations, negatively affect bottom lines, cause low morale, trigger turnover, and result in reduced productivity. That's why I wrote this book."
Throughout her work as a Human Resources Expert, Nelson believes she has helped save her clients millions of dollars, by helping them avoid costly HR mistakes.
Nelson's new book, "101 Costly HR Mistakes…and How to Fix Them," cites real life scenarios and is available for purchase on her website: http://www.experthumanresources.com or on amazon.com.
Contact Information:
Expert Human Resources
Vanessa G. Nelson
810-813-8732
Contact via Email
experthumanresources.com
Read the full story here: https://www.pr.com/press-release/736680
Press Release Distributed by PR.com