Mayor Tom Bradley 100th Anniversary Stand Up and Walk It Out Rally Joins Forces with the Women's March & March for Our Lives in Support of the 17 Murders in Parkland, FL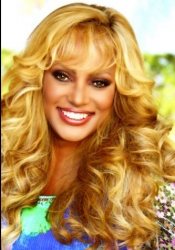 Redondo Beach, CA, March 21, 2018 –(PR.com)– Today, the Collaborative Expansion, producer of the Mayor Tom Bradley 100th Anniversary Celebration, announced its Stand Up and Walk It Out Rally slated for March 24, 2018, at Grand Park, 200 N Grand Ave, 90012, in downtown Los Angeles. Collaborative Expansion has joined forces as the Mayor Tom Bradley 100th Anniversary Group with the Women's March as partner in support of the March for Our Lives campaign.
The Mayor Tom Bradley 100th Anniversary event organizers are coming together this day to stand in solidarity with the Women's March and March for Our Lives in support of our students. Thousands are expected to come out and stand up for change. "Our team began working fiercely and tirelessly on creating the Mayor Tom Stand Up and Walk It Out Rally because Mayor Bradley would have wanted to use his celebration to support others in a time of crisis," said Mone' Swann, Founder of Collaborative Expansion. The horrific deaths of the students in Florida and the subsequent scheduling of the March on the 24th drove our team to relinquish our plans to incorporate the mass of students and their families affected by the devastation. "Joining forces with The Women's March and March for Our Lives only makes sense because their message embodies Mayor Bradley's vision of civility, justice and peace for Los Angeles. The thought of us all coming together made my heart smile knowing this opportunity not only introduces a new generation to Mayor Bradley's accomplishments, but keeps his legacy alive and relevant."
Musical director, drummer, David Cowan and a host of local musicians have chosen to lend their time in support of the Mayor Tom Bradley Stand Up and Walk It Out Rally and the children of March for our Lives. David has worked with Lalah Hathaway, Brian McKnight, Frank McComb, Boston Pops, The Fifth Dimension, Andy Vargas & One Tribe Nation, ZUR and a long list of others. In addition to supporting artists as a backing musician, David also writes music for television and for his own original music projects. Currently, he is working on songs for an album with his band, Blisspoint and another group of songs with former One Tribe Nation bandmate, Michael Sanders, on the latter's upcoming solo album. For the rally he has put together a dynamic ensemble of experienced professionals whose collective resume includes an enormous list of musical artists covering a broad range of genres and styles.
"The band and I are honored to be part of this celebration honoring the late Tom Bradley, a man who was committed to showcasing the great diversity of Los Angeles as one of our greatest assets. His record-breaking five terms of service are a further testament to his greatness and to his popularity with the citizens of LA," said Cowan.
For a speaker inquiries and information regarding exhibiting and sponsorship, please visit [email protected] or call 310-421-6067.
About Collaborative Expansion
Collaborative Expansion is the brain child of Moné Swann. The vision of Collaborative Expansion is to create a community that consists of people who know who they are, love who they are, respect who they are and treat others as they wish to be treated. The journey starts with self, and eventually expands to a global level to create the necessary positive change that we all want to experience. Moné uses her knowledge and experience to assist others in creating successful relationships, businesses and opportunities for growth by making small adjustments that convey inner beauty, intelligence and spirit! For more information,visit www.mayortombradley100.com or www.collaborativeexpansion.com
Contact Information:
Collaborative Expansion
Lauren Williams
504.250.8268
Contact via Email
www.mayortombradley100.com
Read the full story here: https://www.pr.com/press-release/748223
Press Release Distributed by PR.com