Cathy Robertson of T.E. Johnson & Sons, Inc. Elected to the North Carolina Association of Realtors Property Management Division Board of Governors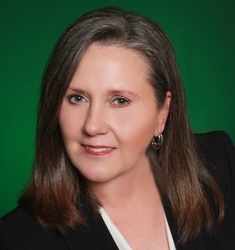 Winston-Salem, NC, September 21, 2017 –(PR.com)– At the recent meeting of the North Carolina Association of Realtors (NCAR) Property Management Division (PMD), Cathy Robertson, ARM®, Vice President of T.E. Johnson & Sons, Inc. was elected for a 3 year term on the Board of Governors. The PMD serves as the governing body for the NCAR in all matters relating to property management.
"I am humbled by the trust our members have placed in me by electing me to the PMD Board of Governors. The core values of T.E. Johnson & Sons, Ethics, Industry Involvement, Community Involvement, Education and Technology, are what I will bring to the table during my time on the Board of Governors," stated Cathy.
Ms. Robertson serves the industry locally on the Winston Salem Regional Association of Realtors Realtor Party and Grievance Committees. She is also an active member of the Institute of Real Estate management (IREM) serving locally on the Executive Committee and nationally on Governing Council. In addition to all her professional associations Cathy proudly serves on the board of directors for the Davidson Prison Ministry.
About T.E. Johnson & Sons Inc.: Since 1928, family-owned T.E. Johnson & Sons has provided professional residential property management in Winston-Salem and surrounding locations. With our ties to the area dating back to the 1700s, we have been able to build on a strong sense of tradition and community in shaping our property management philosophy.
T. E. Johnson & Sons, Inc. manages a diverse portfolio of single family and multifamily rental units. Our knowledge and experience in residential property allows us to stay on the leading edge of changes in law and regulations that may affect you as an investor/owner. Our reputation is unrivaled and we have made it our top priority to provide clients and customers alike with the highest level of professionalism, knowledge, and support.
About the NC Association of REALTORS®: NC REALTORS® is a non-profit trade association founded in 1921 and incorporated on Sept. 14, 1935. From an initial membership of 135, NC REALTORS® today has a membership of 39,000 real estate professionals representing 48 local associations statewide. NC REALTORS® is one of the largest and most influential state associations in North Carolina.
For our purposes, the state is divided into 10 regions to assist in the operation of the association. Each region has an elected vice president that is responsible for coordinating activities in his or her area on behalf of the association.
NC REALTORS® is dedicated to providing the opportunities and resources that aid our members. Our mission statement is succinct: "To promote the success of our members and enhance the Quality of Life in North Carolina." We further pledge to: preserve and promote the right to own, transfer and use real property; maintain a leadership role in the legislative, political and regulatory process; promote and maintain the highest ethical standards; develop and provide the best education, products and services; promote housing affordability.
NC REALTORS® is headquartered in Greensboro near Grandover Resort.
Contact Information:
T.E. Johnson & Sons
Cathy Robertson
336-722-6133
Contact via Email
tejrentals.com
[email protected]
Read the full story here: http://www.pr.com/press-release/730691
Press Release Distributed by PR.com